Lockhart River Accommodation
Looking for a unique Lockhart River Experience?
Greenhoose offers accommodation nestled amongst the Kutini-Payamu (Iron Range) National Park near Lockhart River in Cape York, Far North Queensland. Welcoming guests since 2013, we've continued to grow and now offer a total of 20 rooms comprised of double en-suite, single en-suite, single and family shared rooms.
All rooms have a large veranda, air conditioning and free Wi-Fi. All bedding is included and laundry facilities are available. En-suited rooms have their own toilet, shower, hand basin, fridge and flat screen TV.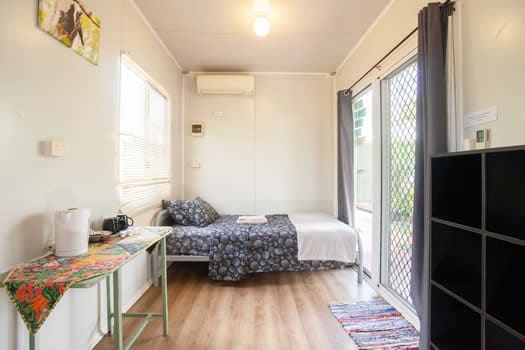 A night at Greenhoose is truly a unique experience. You will be surrounded by a tranquil rainforest environment and be closer than ever to flora and fauna, some of which is endemic only to the Kutini-Payamu (Iron Range) National Park. During a walk through the area you may be fortunate enough to find a sleeping Cuscus, see a beautiful Ulysses butterfly or even the elusive cassowary (Kutini) who the park is named after.
If you are coming for the birds, you've come to the right place. From University studies, to Japanese wildlife programs, birders from around the world have used Greenhoose as a base for their trips. Birds such as the Magnificent Riflebird, Eclectus Parrot, Green-backed Honeyeater, Northern Scrub-Robin and the renowned Palm Cockatoo are common sightings in the area and are Cape York specialties.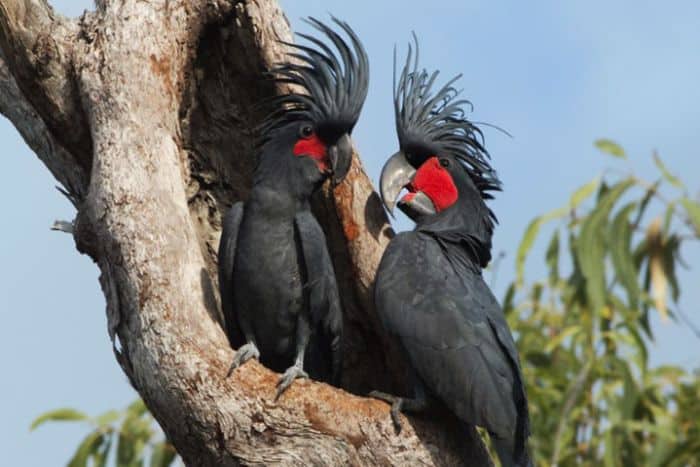 Remote by definition, charming by character. A doorway into rainforest living.
Includes: Single bed, air-conditioning, verandah, fully screened windows
Cosy home away from home. Designed for flexible bedding configurations.
Includes: Queen and single bed, sliding glass door to verandah.
Welcome to the suite life. Soak in the serenity with all the comfort essentials.
Includes: King single bed, rainforest views, verandah, private bathroom, TV, fridge, electric kettle, tea & coffee.
Relaxing and cosy with extra space to spread your wings. Satisfaction guaranteed.
Includes: Double bed, verandah, private bathroom, TV, fridge, electric kettle, tea & coffee.
WhY Our Customers Keep Coming Back