Reception hours
Reception hours are 7:00am to 5:00pm, Sunday to Saturday.
Check-in / Check-out times
Check-in is from 2pm and we ask that you vacate your room by 10am. After hours check-in is available but must be arranged with reception beforehand.
Cancellation Policy
Due to our small size and high demand, late booking cancellations have a considerable effect on us. Therefore, notice of cancellation received within 7 days of check-in will incur a 100% cancellation fee for all nights that fall within that period. Additionally, bookings must be secured with a credit card or total payment upfront.
Alcohol
Greenhoose is adjacent to Lockhart River Shire's alcohol restricted area. Portland Roads Road and Frenchman's Road in Lockhart River are specified roads where a 'bona fide traveller' exemption may be applicable for people travelling through the restricted area. Guests who are bona fide travellers can transport and consume their own alcohol during their stay, however alcohol cannot be purchased at Greenhoose. For more information visit the Queensland Government website or call 13 QGOV (7468).
Phone Reception
Telstra Mobile 3G phone coverage is available at Greenhoose, as well as Lockhart River Township however there are distances in-between where signal may be lost.
Greenhoose is located off the Peninsula Development Road (PDR) towards Lockhart River, approximately 800km north of Cairns. It is a remote area but can be reached via road or plane. If travelling by road, it is advisable that your vehicle is well-maintained and well-equipped. Leaving from Cairns, fuel stops can be made at Lakelands, Laura, Hann River Roadhouse, Musgrave Telegraph Station, Coen and Archer River Roadhouse. Be aware that there are creek crossings and dirt roads so check out RACQ Road Conditions prior to travel for alerts and hazards. If you're flying, flights can be booked through Skytrans and Lockhart River airport is about a 10 min drive from Greenhoose. Contact us if you require pickup / dropoff from the airport and we can arrange a shuttle.
WhY Our Customers Keep Coming Back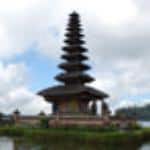 Pat W
The Local Experience
"The owners of this wonderful venture are hosts in every sense of the word. They're proud of what they've created and justifiably so. You'll get an authentic slice of local experience when you stay, and their home-cooked meals are a delight"
WhyNot61
Excellent Hospitality and Great Birdwatching
"I recently stayed at the Greenhoose for four nights in early October 2018. Although the room was small, it was clean and comfortable with A/C and tv. Meals were served family style on the covered porch and were plentiful and delicious. I especially enjoyed the locally caught, chilled prawns. The hosts and their family members were all very welcoming and eager to share their knowledge about Cape York. Finally, the birdwatching on and around the property was fantastic. Thank you for a great Cape York experience."

RobynLJ
What a gem!
"We were very surprised by the Greenhoose. We expected "rustic" from the website but received one of the friendliest stays we have experienced in remote accommodation. The staff are so friendly. The price is very reasonable. The facilities are really good. There is a very comprehensive kitchen if you bring your own food but meals can be purchased."