The fishing in Far North Queensland is fantastic, and around Lockhart River you can catch all sorts of tropical reef and ocean fish, including Coral trout, Salmon, Nannygai, Spanish mackerel, Barramundi, Flowery Rockcod, Giant trevally, Queenfish, Parrotfish, and Black jewfish. Please visit the Great Barrier Reef Marine Park Authority (GBRMPA) website for details on the areas where fishing is allowed.
You can fish from your boat, line fish from the beaches, creeks, estuaries and rivers, and you can also spearfish out on the Great Barrier Reef. These waters also have plenty of fish, crayfish, prawns, scallops and other fishy delights. The best places to launch your boat are the boat ramps at Quintell Beach and Portland Road. Bait is also available from local vendors.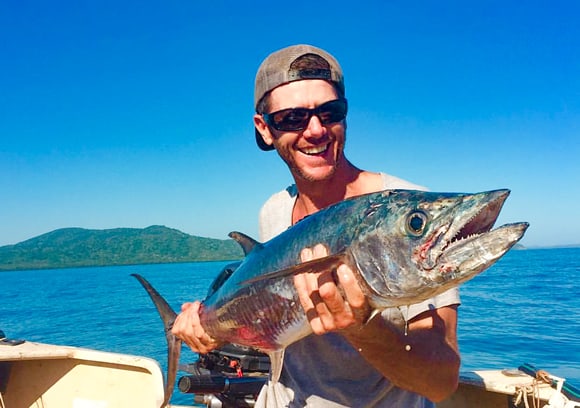 Exploring the rainforest by foot is the best way to get up close to animals and plants. Grab your hiking boots and explore the Greenhoose's exclusive tracks. Alternatively, there's the Old Coen Road walking track through Kutini-Paymu (Iron Range) National Park and Mount Tozer has a lookout with stunning views of the landscape.
Two kilometres from Lockhart River town is the beautiful Quintell Beach. Many of the large rocks in certain areas of the beach have stories and local legends associated with them. The beach is safe to walk along, but unless you want to do the Crocodile Roll, don't go swimming here! That goes for any body of water too, as crocodile sightings are regular around the Lockhart River and Portland Roads areas. Drive 30kms north of the Greenhoose through pristine rainforest and you'll come to Chilli Beach. This is your iconic tropical paradise, fringed with palm trees and white sand lapped by crystal clear waters. It's a wild beach, so you'll find all sorts of things washed up here like driftwood, making it a beachcomber's delight. Don't forget to stop and check out the amazing thong tree!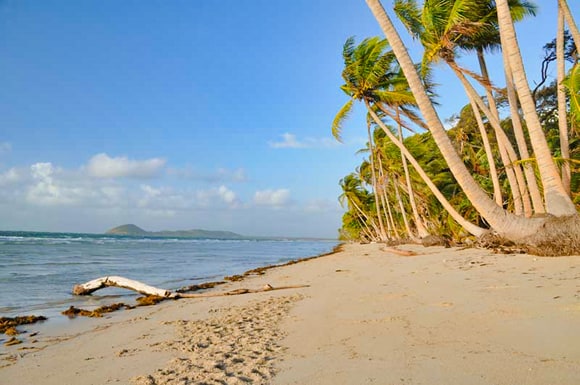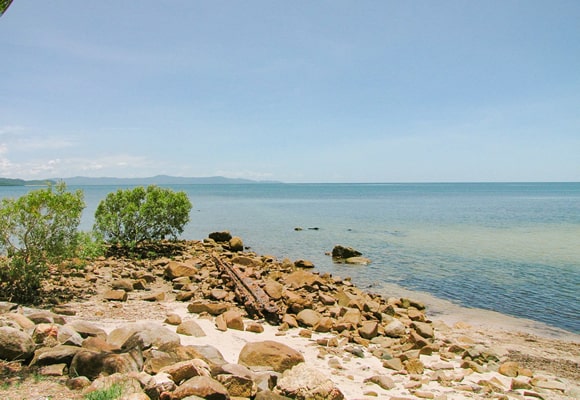 Portland Roads is a tiny coastal town 45min from the Greenhoose that looks out to the Great Barrier Reef with Forbes Island on the horizon. In the 1930's a wharf was built there to ship cattle out of Cape York. During WW II American troops upgraded the wharf and sealed the road from Portland Roads to Lockhart River Airport. After the war, the wharf fell into disrepair and was eventually pulled down but remnants can still be seen at low tide and a well-maintained boat ramp gives access to try world-class fishing and diving.
Just off the coast of Chilli Beach is Restoration Island where William Bligh landed after being set adrift from the Bounty in 1789 and there's also a lighthouse that guides the busy shipping passage. Nowadays, the island's quirky resident is Dave Glasheen who has recently published a book on his experiences titled "The Millionaire Castaway".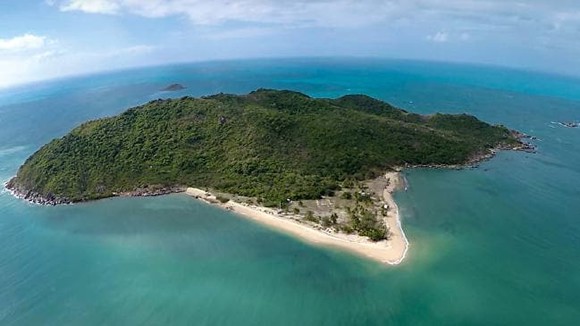 WhY Our Customers Keep Coming Back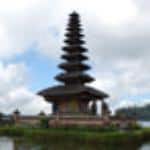 Pat W
The Local Experience
"The owners of this wonderful venture are hosts in every sense of the word. They're proud of what they've created and justifiably so. You'll get an authentic slice of local experience when you stay, and their home-cooked meals are a delight"
WhyNot61
Excellent Hospitality and Great Birdwatching
"I recently stayed at the Greenhoose for four nights in early October 2018. Although the room was small, it was clean and comfortable with A/C and tv. Meals were served family style on the covered porch and were plentiful and delicious. I especially enjoyed the locally caught, chilled prawns. The hosts and their family members were all very welcoming and eager to share their knowledge about Cape York. Finally, the birdwatching on and around the property was fantastic. Thank you for a great Cape York experience."

RobynLJ
What a gem!
"We were very surprised by the Greenhoose. We expected "rustic" from the website but received one of the friendliest stays we have experienced in remote accommodation. The staff are so friendly. The price is very reasonable. The facilities are really good. There is a very comprehensive kitchen if you bring your own food but meals can be purchased."