Lockhart River Township was established in the 1960's following the closure of an Anglican Mission. During World War II, the area became a strategic position with three airstrips laid and thousands of American and Australian troops stationed around the base. Remnants of wartime structures remain around the Lockhart River area and are well worth checking out when you are here. 
Nowadays, Lockhart River has a population of around 850 people. Local artists, known collectively as the Lockhart River Art Gang, are a famous indigenous arts group with works in the Australian National Gallery in Canberra and throughout the world. There is an art gallery in town, open by arrangement, which you can visit to enjoy and purchase local works.
Lockhart River Facilities
There is a general store in Lockhart River with groceries and supplies shipped from Cairns each week. Fresh bread, hot chickens, fruit, veggies, fresh meat as well as dry goods like flour, sugar, washing powder, and personal items like deodorant and shampoo are available. Lockhart River is the last east coast settlement before the tip, so you may want to stock up here before the trip to Weipa.
Petrol and diesel are available beside the general store via self-serve Eftpos facilities during store hours. Store hours are 8.00 am to 5.30 pm Monday to Friday and Saturdays from 8.00 am to 12.00 pm. It is always closed on Sundays and public holidays.
The medical centre is equipped with experienced clinical nurses and from Tuesday to Thursday, there are visiting doctors.
Lockhart River also has a police station, a primary school, a post office, a Council office, a library and an airport. ATM's are available at the council office and inside the general store. Flights to and from Cairns are available via SkyTrans on weekdays.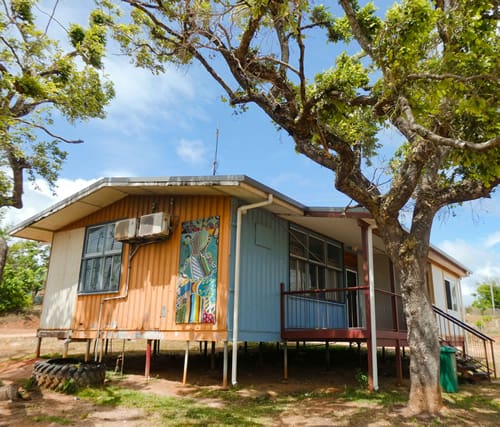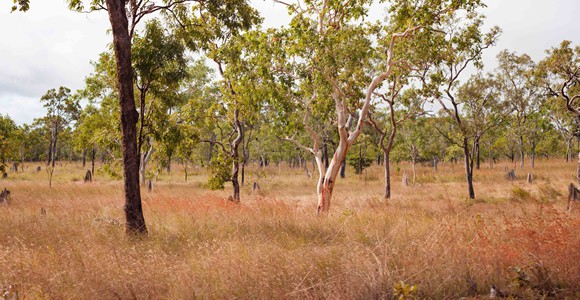 For ladies, it is not culturally appropriate to wear revealing clothing such as bikinis, short shorts or low cut tops so please be respectful and dress appropriately. Additionally, whilst there are many gorgeous sites around, some are sacred sites, and you'll need to get permission from the traditional elders before venturing into these areas.
Visit the Lockhart River council to see which areas you are permitted to visit. Also talk to the locals about interesting places to visit. Everyone loves to chat, so lose your inhibitions, and go up and say g'day.
Lockhart River is a small aboriginal community currently under the alcohol management plan, which means that no alcohol is permitted in the community, and there is no alcohol available to buy in town.
If you are a bona fide traveller, you can have alcohol in your car, but it must be concealed and you can not drink, give or sell alcohol to anyone in town. Heavy fines apply if you do not abide by these rules. For more information on the alcohol restrictions, please visit the DATSIMA website.
Greenhoose is outside of the alcohol restricted area of the Lockhart River Indigenous Community, therefore we are not governed by the alcohol management plan. Saying this, only guests of the Greenhoose can drink alcohol here. We do not permit guests or staff to bring visitors to drink alcohol. We do not have a liquor license so we are not allowed to sell alcohol under any circumstances. The closest liquor vendors are located at Archer River Roadhouse or Weipa.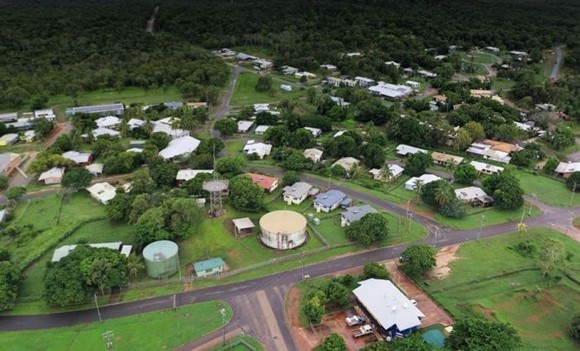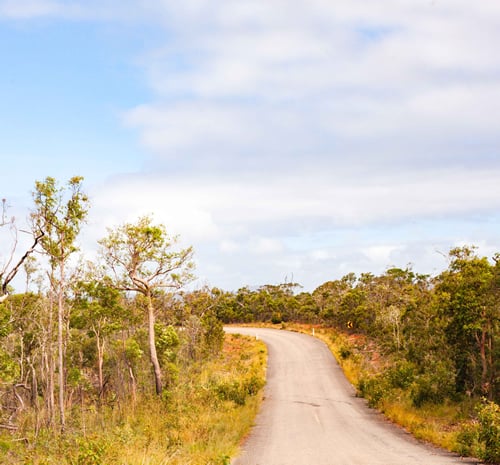 Living in a tropical rainforest means weather periods are intense and distinct. Seasons are generally referred to as either wet or dry. The dry season occurs during the winter months (May to November) and temperatures remain fairly warm. The wet season occurs during the summer months (December to April) and this is when we get large downpours of rain that can block river crossings, halting vehicle access to Lockhart River and the Iron Range.
Don't be afraid of the wet season though as its perks include being the most spectacular time to see migrational birds, the flora are blooming and easing trade winds make it perfect for reef fishing and diving. The airport remains open and flight schedules remain the same.
Detailed and up-to-date information on Lockhart River's weather can be found on the BOM. For updates on road conditions, visit the Cook Shire Council website and QLD Traffic.
North Queensland also experiences cyclones, but like all towns Lockhart River has a cyclone plan whereby if a serious cyclone is predicted, there are designated shelters where you can go for safety. As an additional safety precaution, Greenhoose has a satellite phone so if phone lines are down we still have phone communications.
WhY Our Customers Keep Coming Back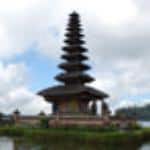 Pat W
The Local Experience
"The owners of this wonderful venture are hosts in every sense of the word. They're proud of what they've created and justifiably so. You'll get an authentic slice of local experience when you stay, and their home-cooked meals are a delight"
WhyNot61
Excellent Hospitality and Great Birdwatching
"I recently stayed at the Greenhoose for four nights in early October 2018. Although the room was small, it was clean and comfortable with A/C and tv. Meals were served family style on the covered porch and were plentiful and delicious. I especially enjoyed the locally caught, chilled prawns. The hosts and their family members were all very welcoming and eager to share their knowledge about Cape York. Finally, the birdwatching on and around the property was fantastic. Thank you for a great Cape York experience."

RobynLJ
What a gem!
"We were very surprised by the Greenhoose. We expected "rustic" from the website but received one of the friendliest stays we have experienced in remote accommodation. The staff are so friendly. The price is very reasonable. The facilities are really good. There is a very comprehensive kitchen if you bring your own food but meals can be purchased."